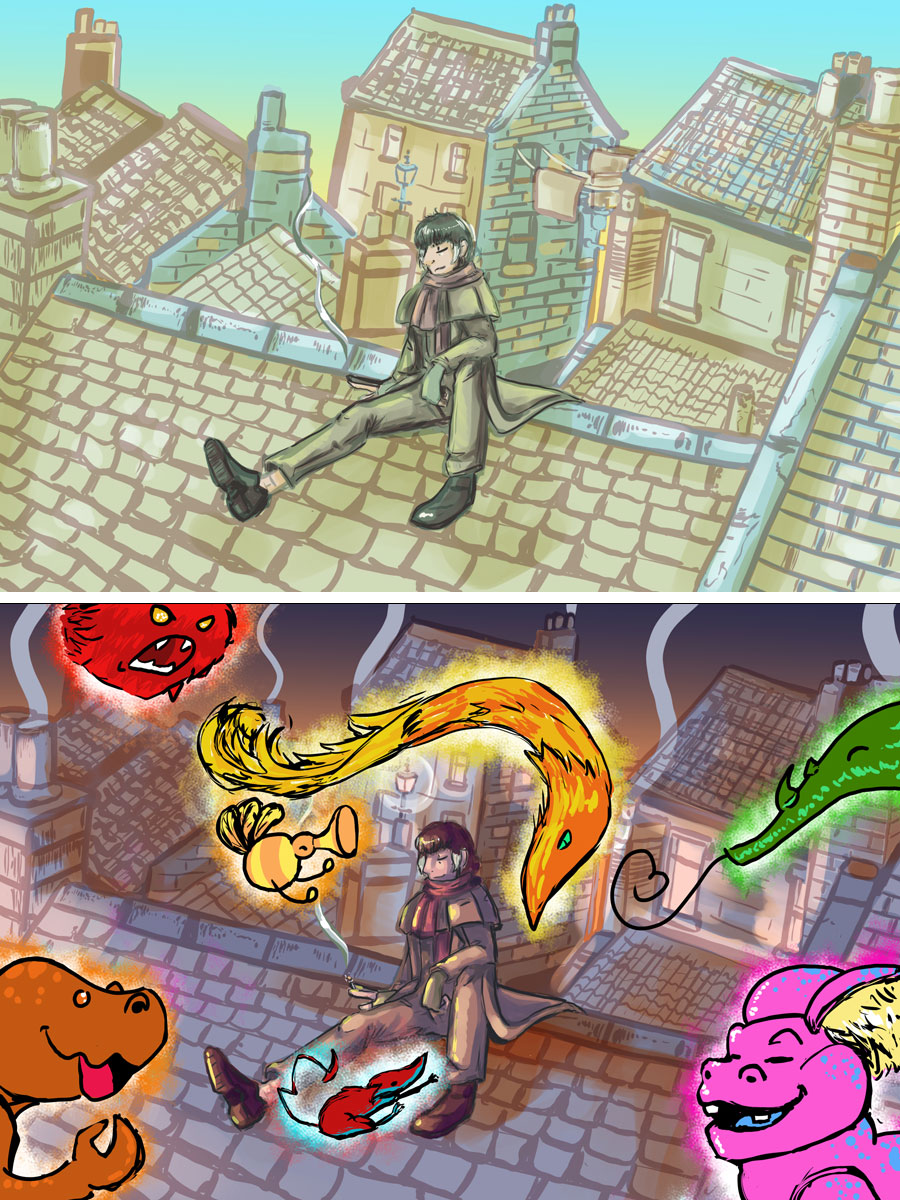 Posted November 10, 2020 at 12:01 pm
A duo of extremely sweet and good Mals, by EJ Barnes!
FYI- I don't seem to have space on my schedule any more to do character Q&As- I've kept note of your questions though and I'll occasionally dot answers to them for filler as and when I need them. Apologies to skip the usual- It's been a bit of a weird month (politics stuff, had to rush the print version of Witch Hunt to get it under the br*xit deadline....) and I'd rather spend the time on adding a little more polish to the next story. Thanks y'all!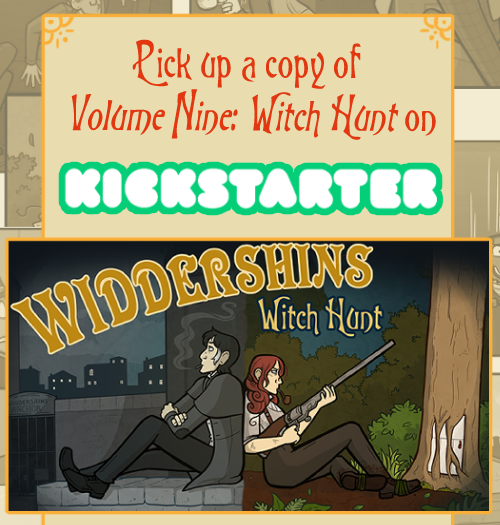 Please consider backing the Kickstarter for print editions of Widdershins, or subscribing to the Widdershins Patreon that has managed to keep us going and updating regularly for approximately a hundred years now, or if you'd like to throw a one-time cash donation in my direction that would be deeply appreciated too! If you're low on cash but want to help anyway, it'd be super helpful if you'd link the comic to any friends you think might like it. Spreading the word is so valuable, and absolutely keeps comics like this one afloat.
Widdershins will return on the 17th November!
Comments
Events

Upcoming Events
see you in 2021..!