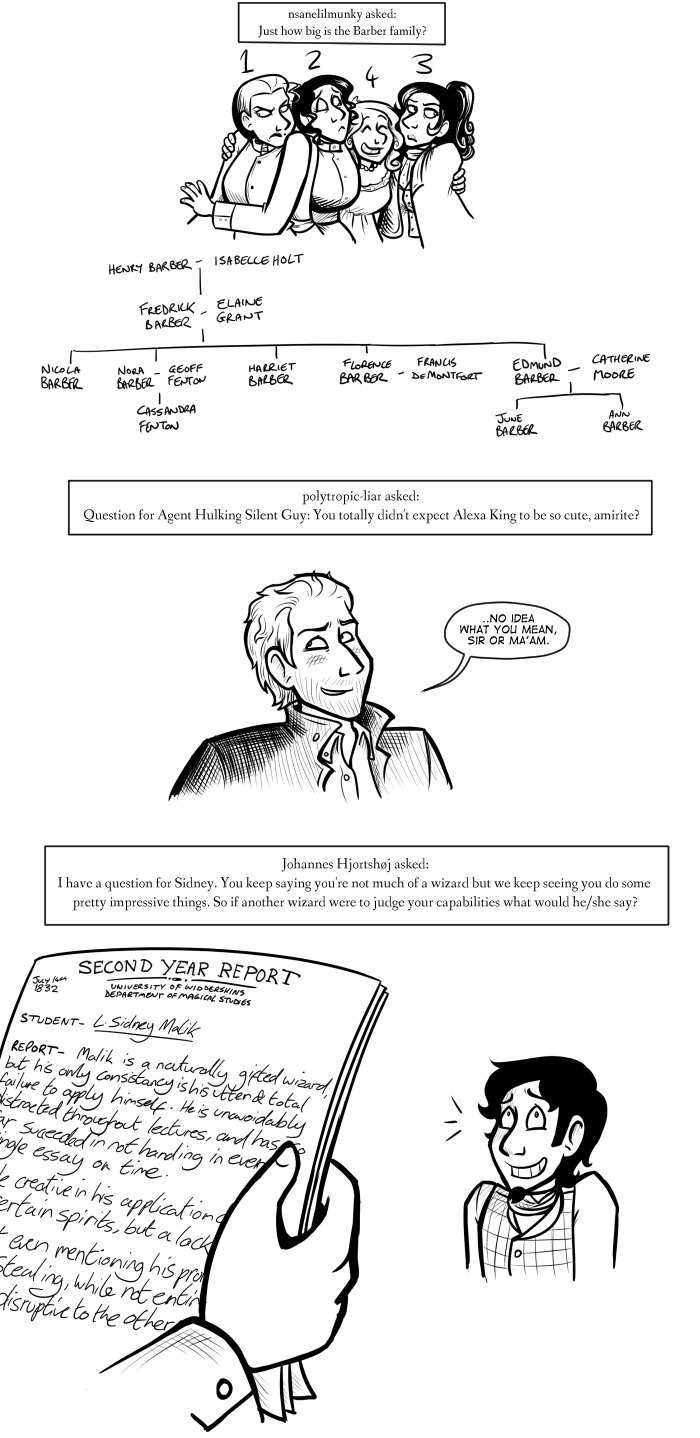 Character Q&As!
Posted March 21, 2014 at 12:22 pm
Widdershins will be back on March 31st!
Until then, I'll be sketching character responses to reader questions. If you have a question for any character, from the last story or any before, ask in the comments, or
via tumblr here.
If you're enjoying the comic so far, please consider supporting it! There are a lot of ways to do it, look to the buttons to the right of the page for links to donate, buy books, or just vote on TWC and get us a little more exposure. Thanks!
Comments
Events