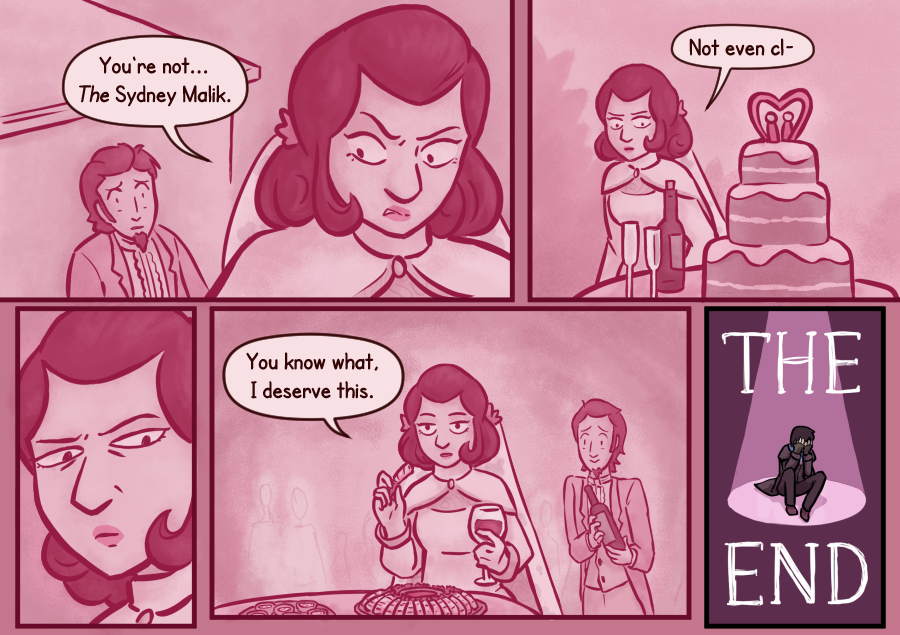 Guest Art 2!
Posted July 27, 2018 at 9:00 am
This made me laugh pretty dang hard. Get that wedding food, Harry. Thanks for much to
Rethy
for this one! Gonna do an update each weekday next week to roll through some of the great stuff y'all sent me!
Widdershins updates will resume on September 4th, til then please check out the Kickstarter for Volume 7!
Comments
Events

Upcoming Events
MCM London - 27-29th October 2023, Excel Centre

Thought Bubble - 11-12th November 2023, Harrogate Convention Centre