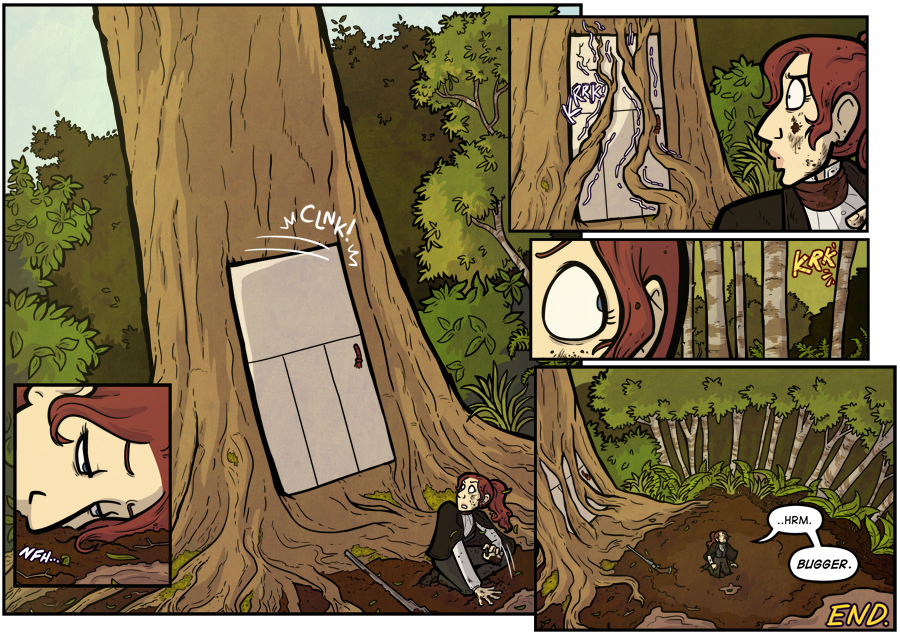 July 20th, 2018
Posted July 20, 2018 at 9:00 am
Well, that'll about do it for this chapter! I hope you've enjoyed it, and that you'll consider checking out the Kickstarter for the print version- if you've been waiting for your chance to grab the full Deadly Sins arc in one swoop, here it is! There's also Kickstarter exclusive signed/sketched bookplates, custom ink drawings, and keyrings too.
If you've enjoyed the comic so far, please consider supporting the Kickstarter, pledging a little monthly via Patreon, or simply spreading the word to any friends you feel might enjoy our doofy tale of wizards and feelings. So what's next? As I've said before, the comic is not over, just this arc. I will be taking a break, however, to sharpen up my skills a little and get a few things in order- you may see some changes to the site as I get into janitor mode. We're going to have some Q&A filler and some fanart in the meantime, then we will return to our regular update schedule on September 4th when we start Widdershins Volume Eight: Hangman's Knot. See you then!
Want to avoid the guest/extra content and skip straight to the next storyline? Click here!
Comments
Events