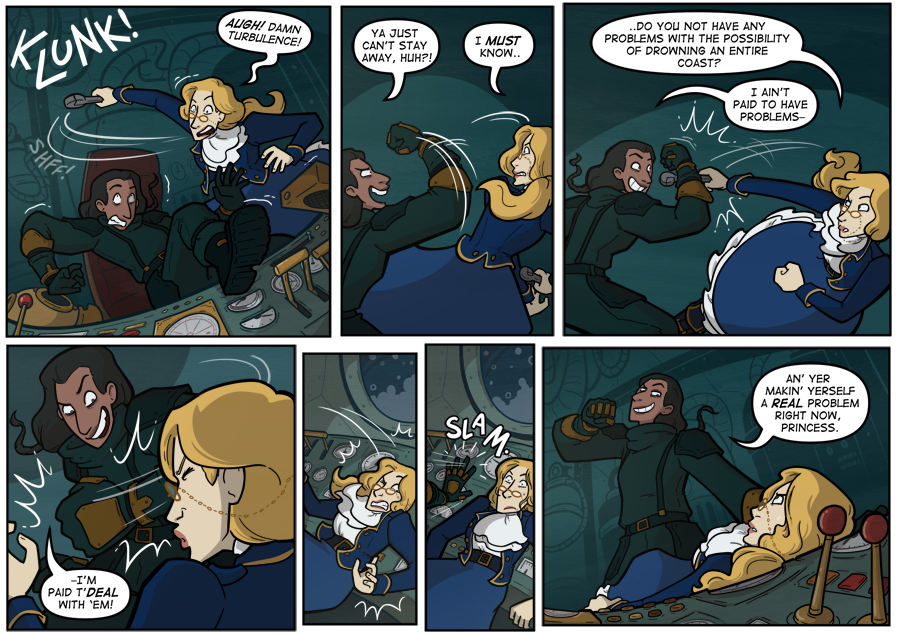 June 10th, 2022
Posted June 10, 2022 at 9:35 pm
Sorry for the slowness of this update. If you're not following my twitter- we moved house, which was great, but unfortunately our cats escaped through a window and we've been searching for them since. One has returned, but the other is still missing. It's, uh... it's been a time. I dunno. Still pretty down, obviously, but yeah, that's why this one took a while.
Check twitter if you want a run-down of the various methods we have tried, though if you have a tip to suggest I am afraid we have probably tried it already. Please don't tell me to put the litter boxes outside, I have entirely decorated the garden with cat litter to the point where the neighbours are probably worried about who has moved in.
Still! Life goes on, as it must. Have more flirt-fighting!
Comments
Events