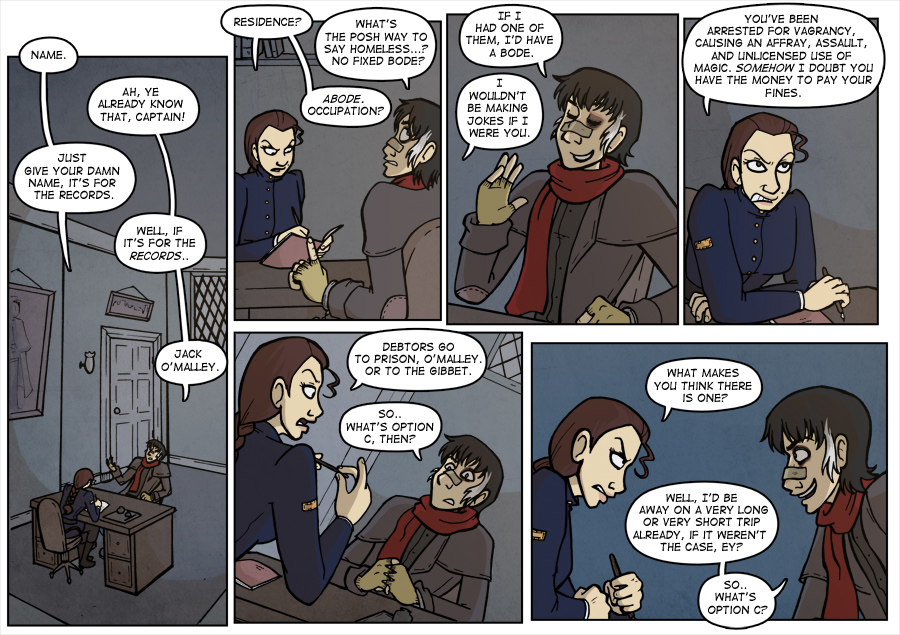 March 14th, 2012
Posted March 14, 2012 at 7:50 pm
Buy the original of this or any other page here!
I don't think she likes you too much, Mal.
Thanks so much to all of the guest artists, I'll be moving their stuff to the fanart section tonight, and adding in a few extra pictures that we unfortunately didn't have time for. I'd also like to say thanks to everyone who's linked or spread word about the comic in some way, you are all wonderful people and you're helping the comic so much! Thank you!
Comments
Events

Upcoming Events
MCM London - 27-29th October 2023, Excel Centre

Thought Bubble - 11-12th November 2023, Harrogate Convention Centre