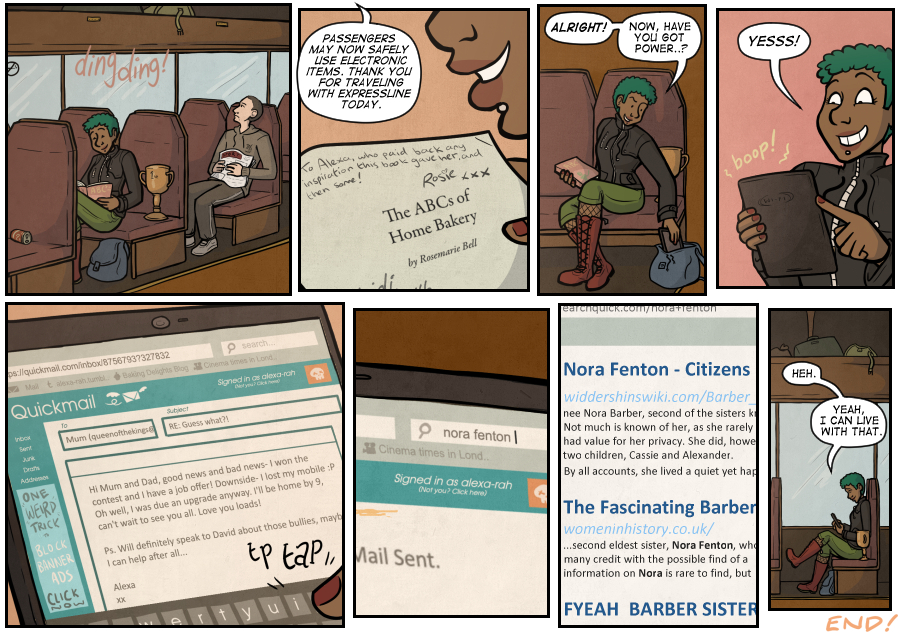 March 19th, 2014
Posted March 20, 2014 at 4:52 am
And that's it for Piece of Cake! Thanks for reading, I know this one was a bit of a departure, but I hope you had fun with it all the same. If you liked it, please consider supporting the comic! There are a lot of ways to do it, look to the buttons to the right of the page for links to donate, buy books, or just vote on TWC and get us a little more exposure. Thanks!
Widdershins will be back on March 31st!
Until then, I'll be sketching character responses to reader questions. If you have a question for any character, from the last story or any before, ask in the comments, or
via tumblr here.
Comments
Events

Upcoming Events
MCM London - 27-29th October 2023, Excel Centre

Thought Bubble - 11-12th November 2023, Harrogate Convention Centre