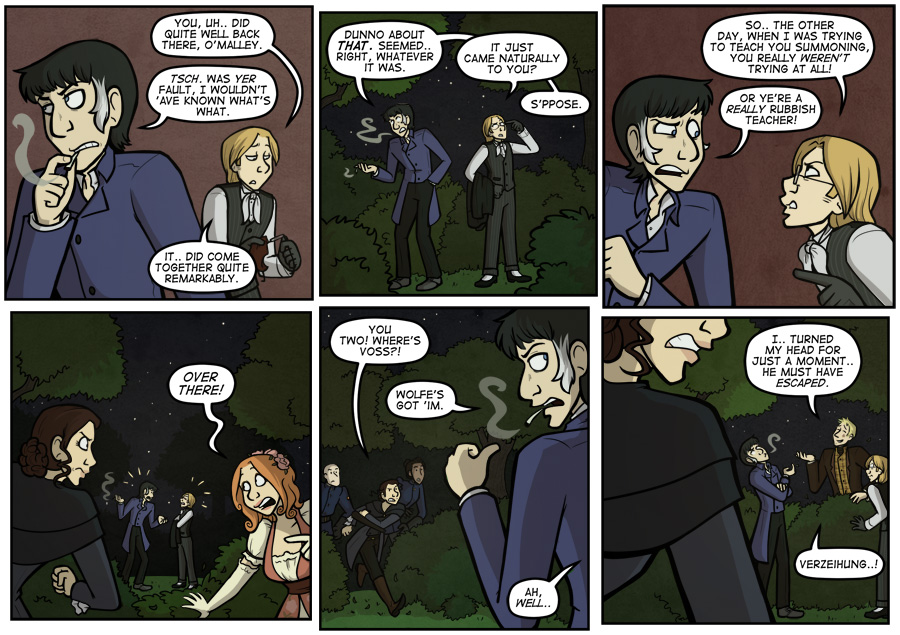 January 30th, 2015
Posted January 31, 2015 at 7:38 am
She doesn't seem pleased. Gonna start doing one of those in-character Q&A sessions next week or so after the current story ends, like these ones I did the other year! So feel free to ask a Widdershins character a question in the comments,
in my Tumblr Ask Box
, or
via Twitter!
You can ask any character from any story, not just the last one, and ask as many questions as you like. I can't answer all of them, so please don't be offended if I don't use yours!
Comments
Events