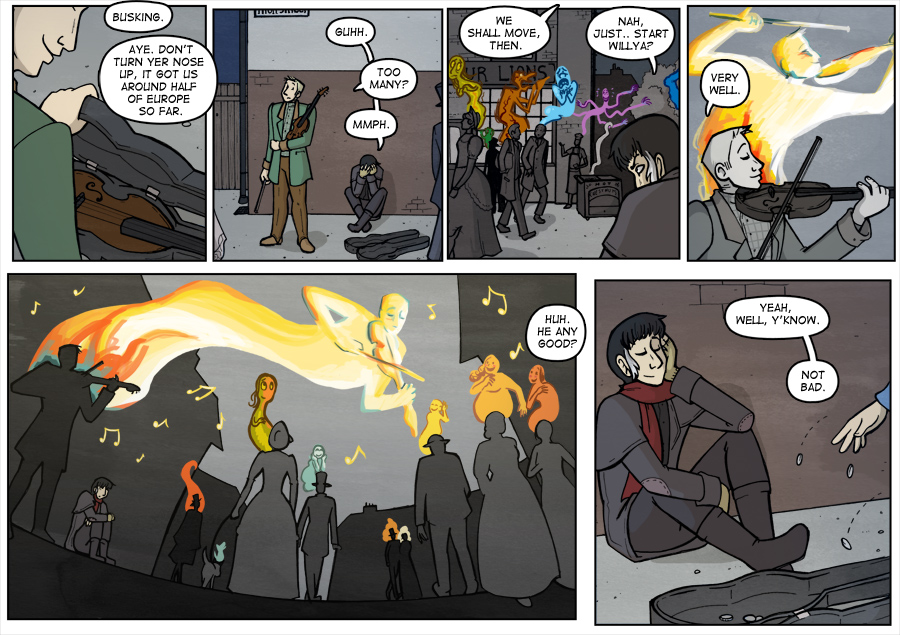 March 28th, 2012
Posted March 29, 2012 at 1:19 am
Buy the original of this or any other page here!
Pretty much the only consistent upside for him is how music is pretty in two ways. If you missed your chance to buy a copy of the beautiful Cautionary Fables and Fairy Tales book that I did a short story for, now's the time to make up for it! Available to buy online now, a book of fairytales, with contributions by
Kel McDonald
,
Kory Bing,
Jose Pimenta
,
Mary Cagle
,
KC Green
,
Kate and Steven Shanahan
and
Lin Visel
, and myself.
FOR NORTH AND SOUTH AMERICAN AND DIGITAL ORDERS, CLICK HERE
FOR ORDERS TO ANY OTHER COUNTRY, CLICK HERE
Comments
Events