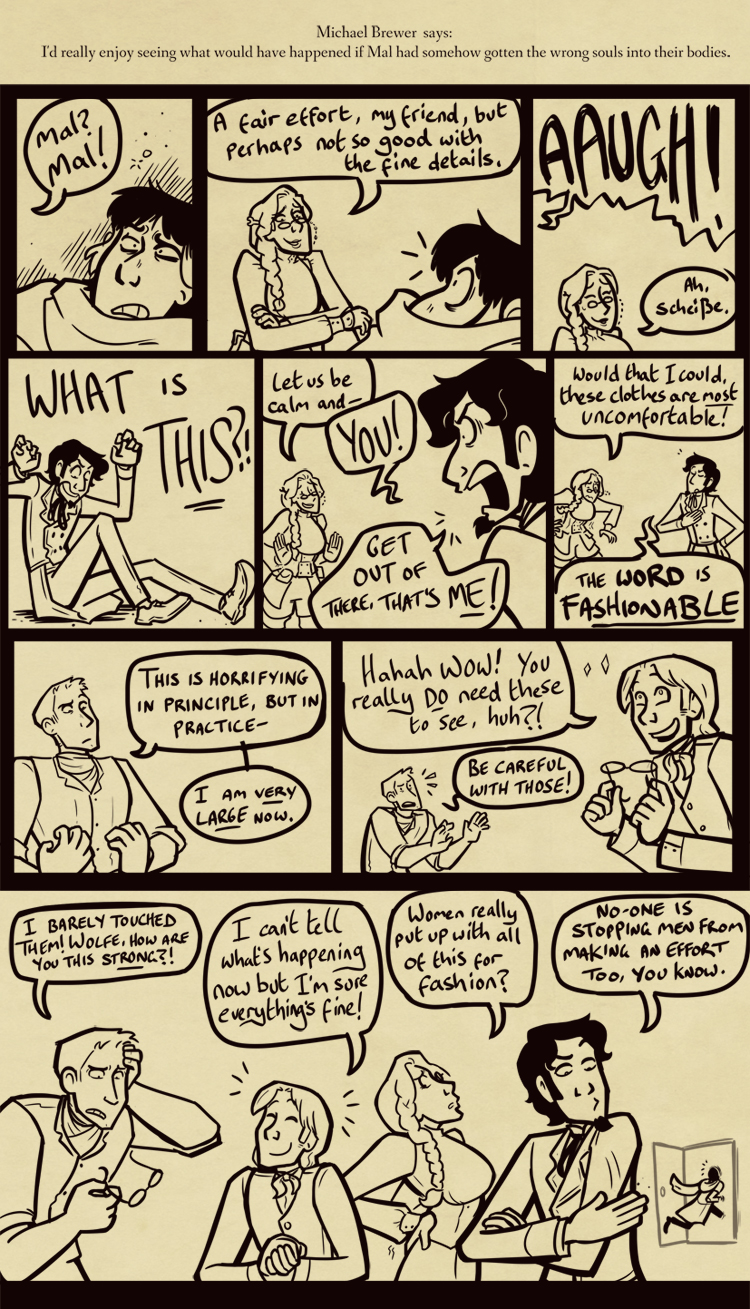 Q&A 3!
Posted August 22, 2018 at 2:45 am
Another one I went further with, drawing the characters with expressions they don't usually pull is fun.
Widdershins updates will resume on September 4th, til then please check out the Kickstarter for Volume 7!
Comments
Events

Upcoming Events
see you in 2021..!