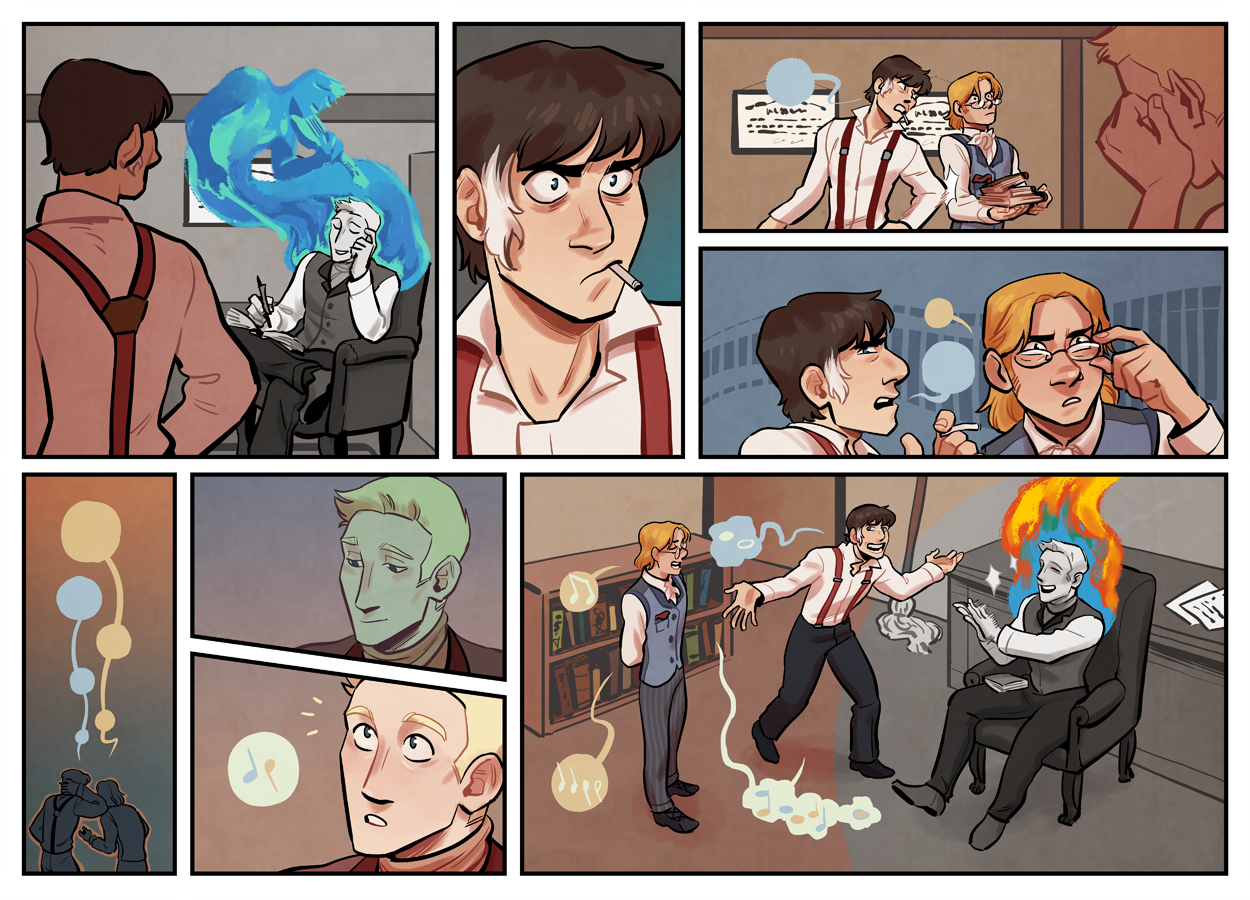 Guest Art!
Posted July 24, 2018 at 9:00 am
Hello! Let's start off with some guest comics! This absolutely flippin' adorable strip is by
Toasty
, it very much made me smile. Go check out their comic
War in the Shade!
Widdershins updates will resume on September 4th, til then please check out the Kickstarter for Volume 7!
Comments
Events