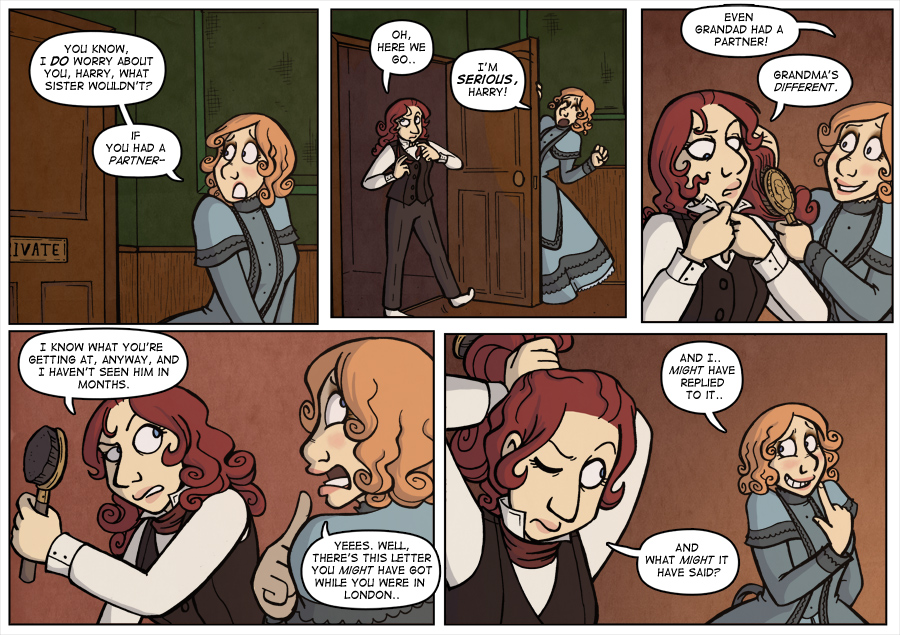 November 9th, 2012
Posted November 9, 2012 at 12:01 am
While I have no personal experience on the matter, I hear tell that this is what sisters are good at.
Hey guys, you can still pledge on the Widdershins Kickstarter, even though we reached 100% this morning! There's still plenty of books available, and a few weeks left to pledge! The higher we get, the more I can add to the book, the more goodies I can give out to backers, more stuff for everyone, basically! If we get to £3500, I'll scan in and annotate my entire Widdershins development sketchbook, which is probably 20-30 pages of all sorts of Widdershins goodness! All backers will receive a PDF copy of this. If we get to £4000, I'll add a short 4 page or so story to the end of the book, just something silly with the characters that I've been brewing up.
Either way, I am thrilled and relieved beyond measure that we made 100% :) Thank you everyone!
Comments
Events

Upcoming Events
MCM London - 27-29th October 2023, Excel Centre

Thought Bubble - 11-12th November 2023, Harrogate Convention Centre